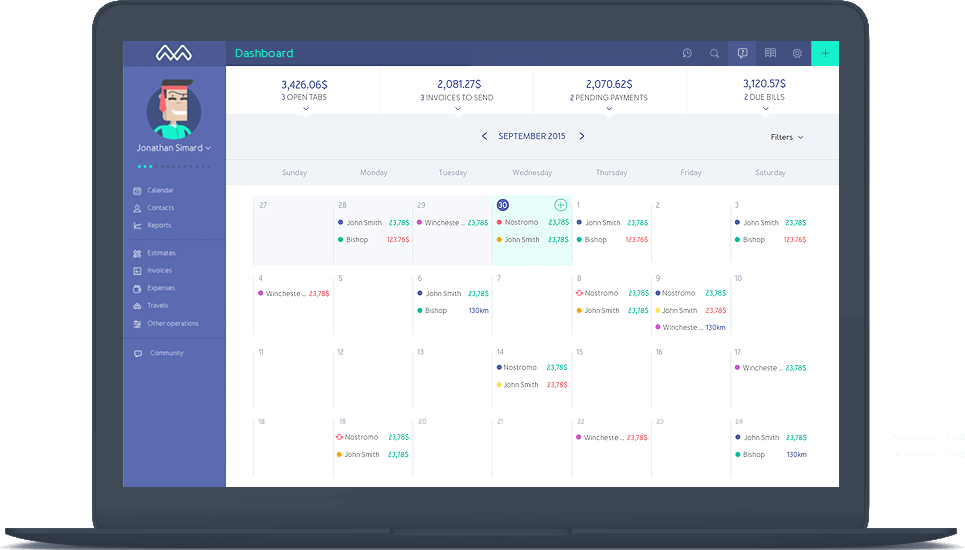 Momenteo: What is it?
If you are looking for a simple and efficient accounting software, we have the perfect tool for you: Momenteo! This software has been designed to meet the needs of contractors, freelancers, and SMEs so that you no longer waste time managing your invoices and quotes.
Why do you need accounting software like Momenteo?
When you become a contractor, you quickly realize that you accumulate a lot of paperwork, quotes, invoices, or payment receipts. So why not use accounting software to stay organized?
One place for all your paperwork
The primary use of accounting software is to have all your paperwork in one place. As a contractor, if you don't get into the habit of organizing up dozens of invoices and quotes, you risk being lost at tax season. With accounting software, you will be able to track your cash inflow and outflow using various reports.
Always get paid via online payments
No more unpleasant surprises from your customers when it comes time for payment! No cheque or cash? No worries, your customers will have the opportunity to pay you online through their invoices. Our Momenteo accounting software lets you receive payments directly to your PayPal or Stripe account.
Create invoices that represent you
You can tell yourself that the look of your invoice does not matter. Well, it does for some customers! Your brand image is what best represents you and your services. Momenteo offers you the option to customize your quotes and invoices thanks to different templates. That means, your logo and colors will be visible on your invoices and add a little extra!
Start Now !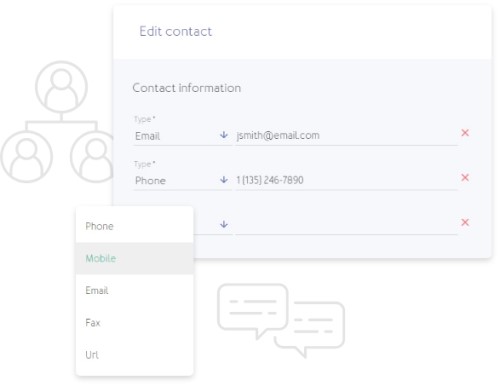 Why is Momenteo the accounting software for contractors?
If you are convinced that you need accounting software as a contractor, but you have not yet found the one that suits you, let's look at why Momenteo is the software that will meet your needs.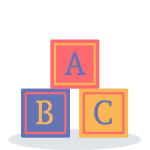 Simple to use
When you become a contractor, you have a lot to think about, and you already work all day. So, why complicate your life with accounting software that you cannot control how it works? With Momenteo, we have created a very easy-to-use application, which only needs to be used for a few minutes a month. In addition, you can use it on both your computer and your smartphone!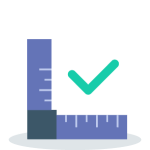 An affordable price
Becoming a contractor does not always mean significant cash inflow. When creating Momenteo, we wanted to make it accessible to all. You have the choice of creating a free account or getting a subscription. The cost of the subscription is according to the number of customers you have. So, you can start for free as long as you have two customers. Once you have increased your customer base, you can consider a paid subscription for a maximum of $20 per month.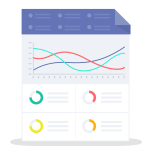 Various features
The primary function of accounting software is to manage your invoices, quotes, and expenses. We believe you may need other features to run your business as contractors. Momenteo has a 'Time' function that tracks the amount of time you spend on each of your projects and invoices the hours to your customers. In addition, if you need to travel to a customer, we also have a feature that calculates the mileage.
Frequently Asked Questions about Momenteo
Can I send my invoices and quotes in different currencies?
The answer is yes. We currently have 162 currencies. So, there's a good chance you'll find the one you need. You'll even see the exchange rate displayed directly on your invoice.
---
Can I link my Momenteo account to Stripe or PayPal?
For your customers to pay you online, you can link your account to Stripe or PayPal.
---
What is included in my Momenteo subscription?
Whether you pay or not, you have access to all Momenteo features, except for the Stopwatch (Explore and Plus plan only) and a payment reminder. You also have access to online and unlimited support. Finally, the difference is mainly in the number of active customers, which is the number of customers to whom you send an invoice in a fiscal year.
---
Can I change the language of an invoice or quote for a foreign client?
Yes, when creating your customer profile, you decide if you prefer to send them an invoice in English or French. Know that the invoice is created in the language that is set in the application. Before sending an invoice, you can check that it is in the language needed for the client by previewing or downloading it.