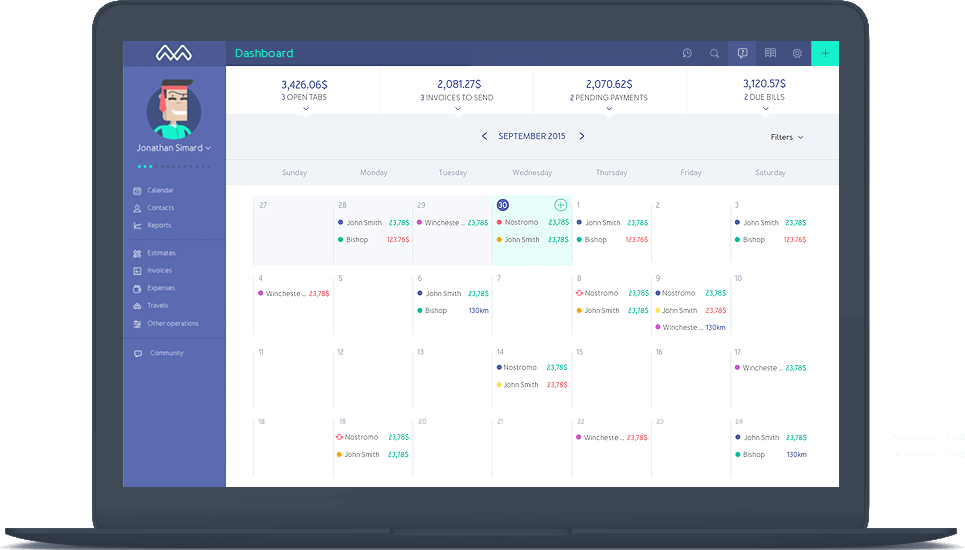 What is Momenteo?
Momenteo is an accounting software for entrepreneurs, freelancers, and SMEs. As you can imagine, if you are in this category, you have many invoices and quotes to send. You may have already looked for solutions but have not had much success. To make your life easier, we introduce Momenteo. The founder himself was a self-employed person and imagined an accounting software that met his needs and yours!
Why use invoicing software like Momenteo?
It is easy to accumulate invoices and receipts when you become self-employed. As well, you can get lost in Excel sheets. That's why you should opt for invoicing software such as Momenteo.
Centralize everything in one place
You will quickly realize that you will accumulate invoices, quotes, or receipts for your expenses. Then, when taxes come in, it gets even more complicated. So why not have everything in one app, one place? That's why Momenteo is here. To help you keep your paperwork in order at all times.
Create unique invoices
It can be difficult to make your brand image stand out when you send a simple invoice. So, why not personalize your invoices with your logo or give them a little extra, which other invoices do not have? Momenteo offers different designs to allow you to stand out from other entrepreneurs.
Receive online payments
One of the most important things as a self-employed person is getting paid. Unfortunately, that too can be complicated. Thanks to online payments, you no longer need to wait for your check or cash. With Momenteo, your customers can pay you directly from your invoice, receiving your payments through Stripe (credit card) or PayPal.
Start Now !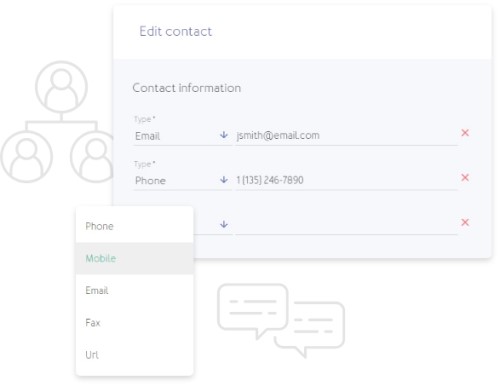 Why choose Momenteo's invoicing software?
There are many types of accounting software available, and you may be comparing them right now. So, let's see why Momenteo is the right solution for you.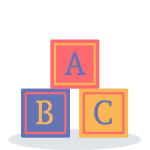 For its simplicity
One of the reasons why our invoicing software is so popular with the self-employed is because it is intuitive. Momenteo is calendar based, allowing you to make your entries simple and quick. In an instant, you will know what you have paid and who must pay you.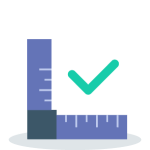 For its affordable price
When you become self-employed, money doesn't flow at first, which can be stressful. To accompany you in your experience as a self-entrepreneur, we have set up flexible and affordable pricing for Momenteo. Our rates are based on your number of customers. The good news is if you start with two clients, it's free.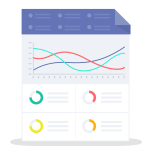 For its various features
An accounting software that gathers all your expenses and invoices is good. But a software that you can use to charge the mileage of your trips or track hours worked is better! Our goal is to create features that allow you to work quickly and efficiently.
Frequently asked questions about Momenteo
Can I use Momenteo on my tablet or mobile phone?
Momenteo was designed to be a responsive application so you can use it on any platform. Use Momenteo on a tablet, smartphone or computer, so you can manage your business from anywhere.
---
Can I use Momenteo in any language?
At the moment, Momenteo is only available in French and English. You can change the language at any time according to your preferences.
---
Can I delete my contacts?
No, however, you can archive them. As long as your contact is involved in an ongoing operation, you will not be able to archive them. However, once all the exchanges with the client have been settled, you will be able to archive them.
---
Can I track the status of my invoices?
Of course, you can check the status of your invoice. You will see in step 4 of said invoice if it has been sent, opened or if the person has clicked on the link. Your customer will no longer have any excuses.