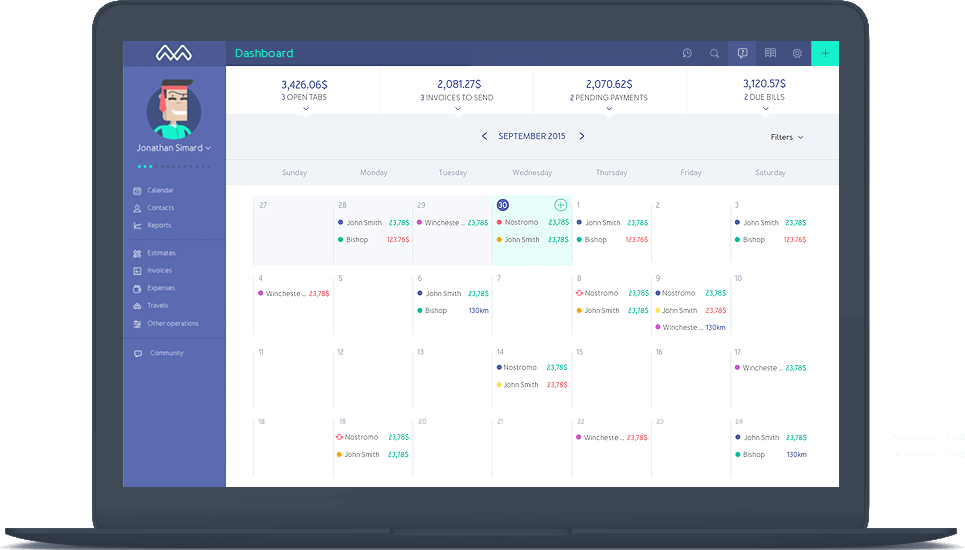 What is Momenteo?
As you may already know, you need to send invoices and quotes to earn a living if you are a freelancer. There are many complicated invoicing tools out there that do not meet the needs of self-employed people. Leave it to Momenteo to come to the rescue! Our invoicing software is easy-to-use and made especially for freelancers, self-employed people, and small businesses.
Why use invoicing software like Momenteo?
Forget the Excel spreadsheets and invoices to send by mail. There are many advantages to choosing an invoicing software like Momenteo if you have decided to be your own boss.
Keep everything in the same place
It can be complicated to save all your invoices and receipts over time. When it is income tax season, are you the type of person who spends hours trying to find all the necessary documents? If that is the case, using invoicing software is a great solution because you can save all your invoices, quotes, and receipts related to your business in one location.
Create customized invoices
Your brand image allows you to stand out from other businesses. Keep your brand consistent, whether on your social media or business cards. So, why not use your brand image on your invoices? In fact, invoicing software like Momenteo allows you to add your logo and customize the design.
Receive online payments
How often have you waited for a check that was supposed to arrive overnight by mail? This now belongs in the past. With the help of invoicing software like Momenteo, you can receive online payments. That way, your clients will be able to pay you in just a few clicks directly from your invoice. With Momenteo, you can use Stripe or PayPal to receive your money quickly.
Start Now !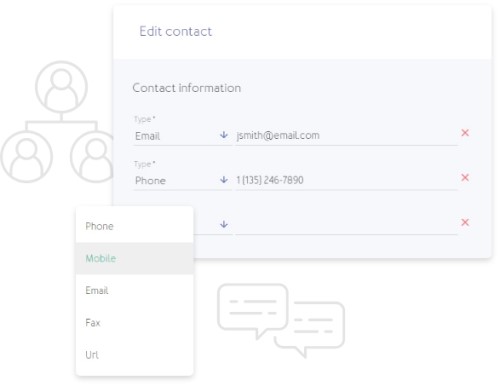 Why choose Momenteo's invoicing software
Many invoicing solutions exist, but are they adapted to your freelancer needs? Let's see why you should choose Momenteo's invoicing software.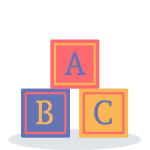 It is easy to use
One of the most frequent comments we receive is that Momenteo is easy to use. Its interface is intuitive since our invoicing software is based on a calendar. You only need to enter what you have done and let our tool create invoices for you. At one glance, you will be able to see everything you have done, and which invoices are ready to be sent.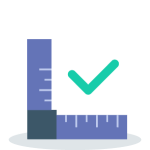 It is affordable
We know that it can be stressful to become a freelancer, especially while you wait for your first payments to arrive. For this reason, Momenteo decided to offer flexible and affordable pricing. Did you just start your freelance business and only have two clients? It is free! Our pricing is based on the number of clients you send invoices to.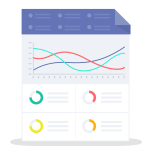 Many useful features
If you are a freelancer, it is very likely that you do not have the same needs as a business with 50 employees. Momenteo decided to offer you features that are actually useful. For example, if you need to meet your clients, Momenteo will tell you the exact distance and invoice the mileage. We also have a time tracker to help you bill all the worked minutes.
Frequently asked questions about Momenteo
Is Momenteo free?
We do have a free plan. You can send invoices to two clients for free, without any time limit. It allows you to try our invoicing software and start your freelance life smoothly. When you have more clients, you need to choose one of our premium plans.
---
What can I customize on my invoices?
Momenteo has a few different templates for your invoices. Add your logo and our system will use the colors on your official documents. When creating your invoice, go to the second step and select the Design button to modify the font, colors, location, and size of your logo.
---
How do I know my clients have received their invoices?
It is easy. Find your invoice and go to the fourth step. Under the Communication history section, you will see if the invoice was sent, opened, and if your client clicked on the link.
---
I need to send invoices in other currencies. Is this possible?
Yes! Here is how to proceed. When you create a contact, you can select a language and a currency. When you create an invoice for this specific client, our invoicing software will automatically offer the correct language and currency. The currency will also be converted to the exchange rate of the day.