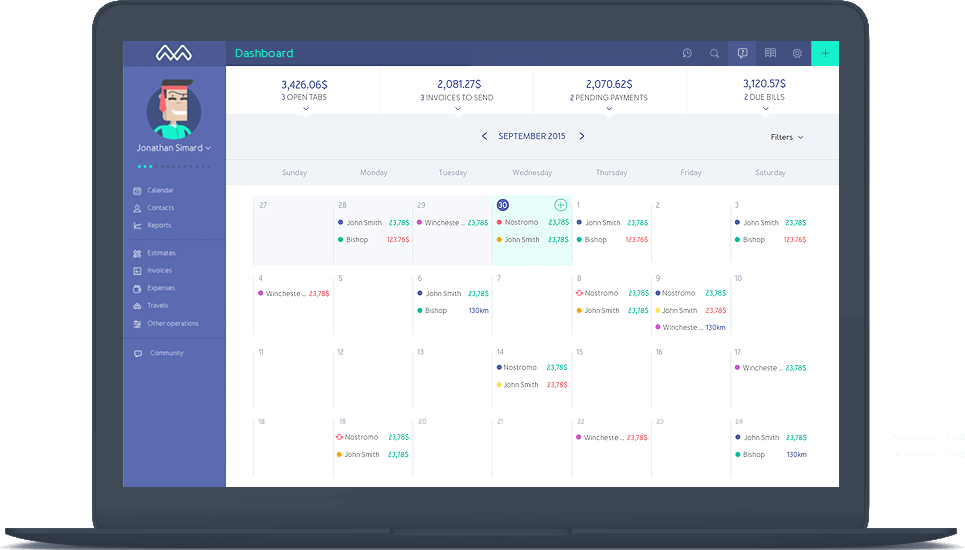 What is Momenteo?
We all know that lawyers are very busy. Why not save time and money by using invoicing software to create invoices and estimates? Momenteo can help you manage your invoicing easily and in just a few clicks. The creator of Momenteo wanted to break down the complexity of accounting into a simple question: What have you done today?
Why you should use invoicing software like Momenteo
Whether you are a self-employed lawyer or working for a prestigious law firm, lawyers need to send many invoices and estimates. Here are some reasons why you should think about using invoicing software like Momenteo.
Send professional-looking invoices
A lawyer needs to look credible and professional. That means your invoices or quotes must be professional-looking as well. Invoicing software like Momenteo allows you to create invoices easily while respecting your brand image. As well, all the mandatory components of an invoice will also be there.
Gather everything in the same place
Invoices, expenses, hours worked, and mileage… With all this, it can get challenging to note down everything. Do you spend a lot of time trying to find all the receipts when it is tax season? With invoicing software like Momenteo, you can save all your invoices and expense receipts online in the same place.
Get paid quickly
Time is money! Allow your clients to pay you easily by giving them the option to pay online. In fact, most invoicing software allow you to receive online payments. If you have a Stripe or PayPal account, you can link it to Momenteo to get paid quickly. It is not any more complicated than that.
Start Now !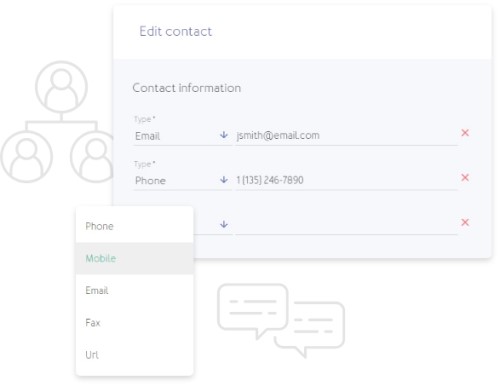 Why choose Momenteo's invoicing software?
There are many tools available for invoicing and accounting, but do they meet the needs of lawyers and law firms? Let's look at the main advantages of Momenteo's invoicing software.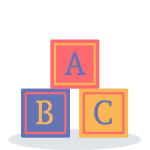 It is easy to use
We believe everyone can use Momenteo, whether you are a lawyer specializing in family or business law. Start by adding your worked hours, expenses, and travel mileage to our intuitive calendar and let our invoicing software create great-looking invoices in just a few clicks. You will also be able to see if your client received and opened the invoice.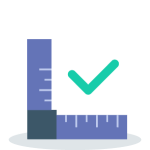 It is affordable
Whether you just started your career as a self-employed lawyer or work for an important law firm, Momenteo is an affordable invoicing tool. Our prices are based on the number of clients you send invoices to. If you have two clients or fewer, it is free. Then, when you have more clients, the price changes. Momenteo is also a deductible business expense.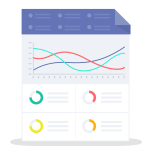 Made for small businesses
There are some rules to follow if you want to send invoices. Do you know what the mandatory components of a legal invoice are? Do not worry. We ensured you have everything you need when you create invoices and estimates with Momenteo. You also have access to various features like a travel and time tracker. Every worked minute or kilometer travelled will be saved and billed.
Frequently asked questions about Momenteo
Is it possible to send invoices in another currency?
Yes, we currently manage 162 currencies. There's a good chance you'll find the one you need. When creating a new client, you can choose a specific currency for them.
---
Is there a maximum number of invoices I can send?
No, there is not a maximum number of invoices with Momenteo. Our plans are based on the number of clients you have. If you just started your career as a lawyer and only have two clients, it is free – even if you send them 30 invoices. If you have dozens of clients, you can choose our Plus plan so that you can send invoices to an unlimited number of clients. As well, we do not take any commission on your payments, unlike other invoicing software.
---
How can I add an expense to Momenteo?
Whether it is for a business dinner or a training course, it is easy to add your expenses to Momenteo. Click on the + or directly on the calendar and add an expense. Add the amount, currency, taxes, expense category, client, and a short description. You can even add a photo of the receipt if needed.
---
How can I add my law firm logo to my invoices?
It is easy! Once in Momenteo, click on your avatar located to the left of the calendar to upload your logo. Once it is uploaded, our invoicing software will use the colors of your logo on your invoices and estimates. Go to the second step when creating your invoice and click on the Design button to customize your documents. You can change the size and location of your law firm logo, the colors, templates, and fonts.